Retro Racer
Retro styled race game. See how far you can go! This game is my entry for the FreeBasic Games Directory Retro Competition 2008. You can find out more about the competition here.
Downloads
Both the archive files below contain exactly the same files. I am trialing offering smaller .7z archives, to find out about them click here
Version 0.6 [21/09/08] (Source included)
This program makes use of the fmod.dll for sound (included). Visit http://www.fmod.org for more information.
FMOD Sound System, copyright © Firelight Technologies Pty, Ltd., 1994-2012.
Screenshots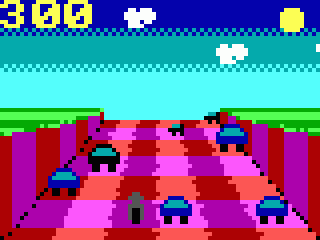 Version History
Changes from 0.5
(See the included readme.txt for a full list of changes)