Guardian
Stop the invaders from taking the pods!
This game is a work in progress.
Downloads
Both the archive files below contain exactly the same files. The 7zip archives are smaller, to find out more about them visit http://www.7-zip.org/
Version 0.1 [12/04/18] (FreeBasic Source included)
Screenshots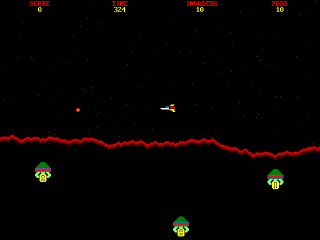 The invaders are taking the pods!