Test Area
These are rough programs which are either not developed enough to warrant a full project page or are made simply as test programs. Make sure you read any included 'readme.txt' file with the program for more information.
C# / .Net Games
These games were created using C# and require the .Net Framework (4.7+) installed for them to work.
D Games and Utilities
These programs were created using the D language and the ARSD (Simple Display) modules created by Adam D. Ruppe.
Note: Due to their comparatively large size, the files below are only available as 7zip archives.
Pac-Man D
Collect the dots before time runs out whilst avoiding the ghosts!
Download now! (374k 7zip)
(Source included)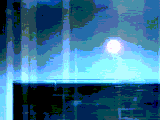 Avi2Flc
Converts uncompressed AVI files to 256 FLI/FLC files
Download now! (185k 7zip)
(Source included)
FreeBasic
These programs were made and compiled using FreeBasic.
Java Games
These have moved to their own section here.
Python Games
These have been made using a combination of ActiveState Python 3.3 , PyGame 1.9.2 and PyOpenGL 3.1.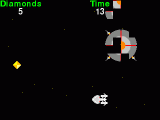 MenaStar for Python!
Collect the diamonds to destroy the enemy super weapon! Based on Sinistar / Deathstar type games.
Download now! (10k .zip)
Requires Python and PyGame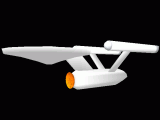 3D Object Loader / Viewer
Load and view .obj files with Python.
Download now! (14k .zip)
Requires Python, PyGame and PyOpenGL